Guests
Want to be a guest on AT ODDS?  Contact us here!
Nikki Goeser lives in middle Tennessee and is a graduate of The University of Tennessee with a degree in Psychology. Nikki witnessed her husband Ben's murder by a stalker while they were working in a bar/restaurant. Nikki, a licensed concealed carry permit holder, was unarmed because state law in Tennessee prohibited her from bringing her firearm into the building. Since then, Nikki has been instrumental in helping to put pro-restaurant carry legislation into effect in both Tennessee and Ohio.
Nikki has been featured on programs such as Nightline, Fox Business with John Stossel, ABC News, CNN, The BBC and NRA News and the Discovery channel is doing a story about that horrible night she lost her husband. For her activism Nikki was awarded the Sybil Ludington Women's Freedom Award by the National Rifle Association in 2012.
For more information about Nikki, go to his website: www.deniedachance.com
---
John Pierce is an attorney in Virginia and a strong supporter of the 2nd Amendment. He is the co-founder of OpenCarry.Org a website that promotes the lawful open carry of a handgun. John offers services in constructing a comprehensive NFA Trust and has been featured on Nightline and The Daily Show with Jon Stewart.
For more information about John, go to his website: www.opencarry.org
---
Tom Lambert is a Governor at Large and a legislative liaison for Michigan Open Carry, Inc.
For more information about Tom or MOC, Inc., go to their website: www.miopencarry.org
---
Xander Demos is one of today's premier shred metal guitarists. Based in Pittsburgh, PA, he currently fronts his own band, XDB and national tribute act, James Rivera's Sabbath Judas Sabbath, as well as playing in Rivera's solo band. Xander performs in excess of 100 times a year, and he is active in recording collaborations with artists all over the world. Xander plays guitars from Suhr, McNaught and Conklin, with whom he has endorsement deals. His endorsement from these guitar companies is a testament to his impressive skills and his deep commitment to playing the best guitars in the world.
Xander is also a strong second amendment supporter and an avid animal lover, giving donating a portion of album sales to the ASPCA.
For more information about Xander Demos, go to his website: www.xanderdemos.com
---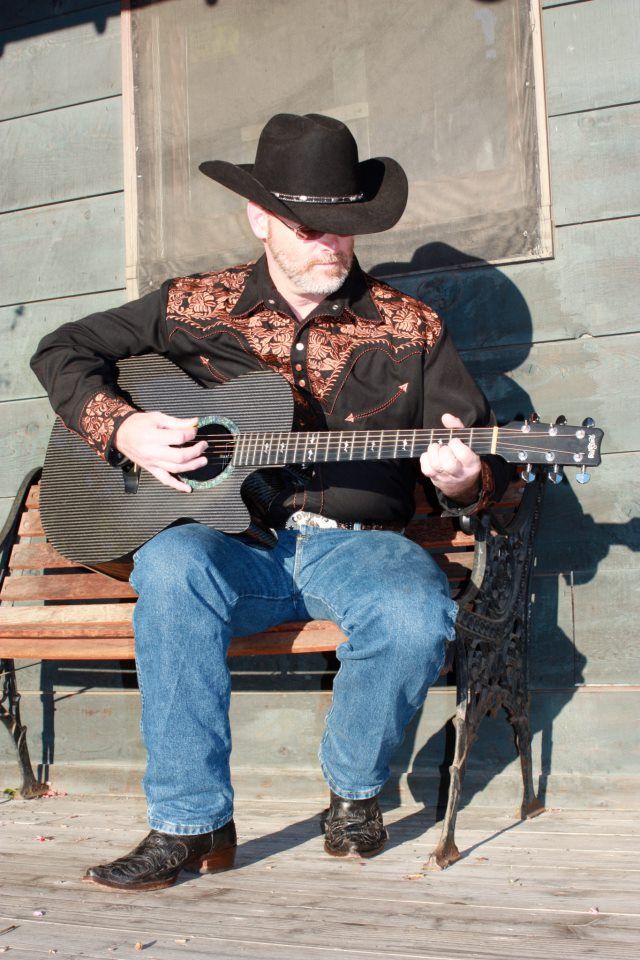 Doug Briney is a country musician from Nashville, TN. He has two nominations in the 2013 Independent Country Music Association Awards, eight months on the Roots Music Report charts, as well as appearances at Rodeo Alaska, The Iditarod, and the Alaska State Fair under his belt.
His country music career started in Alaska of all places, which might be the where he picked up his conservative political thinking. Doug loves God, country, and country music.
For more information about Doug Briney, go to his website: www.dougbriney.com
---
Shak Hill is a US senatorial candidate for Virginia. Mr. Hill's political views are conservative and is a strong believer in the Constitution being the guiding document of government.
Mr. Hill graduated from the United States Air Force Academy and is a decorated combat pilot now retired. Today he is a finance advisor and an author two books: A Woman's Guide to Financial Planning and When The Doctor Says Its Cancer - A Caring Financial Plan For Life.
He is married and a father of six children. Mr. Hill and his family are active volunteers in their community and have won awards most recently the 2013 Volunteer Family of the Year for the Commonwealth of Virginia for their service as foster parents to 46 children.
For more information about Shak Hill and his campaign, go to their website: www.shakhill.com
---
Mike Garcar is the President of the Walsh University College Republicans and Field Director for the Ohio College Republican Federation. In the past he has worked with the state's 30 chapters in order to increase membership as well as helping to attract conservative politicians and speakers to attend events on campuses throughout the state. In addition to his service with the College Republicans Mike is editorand-chief of Politicorum, a student-run political newspaper that seeks to to educate college students on the issues that affect their lives. Mike is a former contributor to the website Red Alert Politics and serves as the Vice-President of the student body at Walsh University. He is currently authoring the book Making Conservatism Cool; a book that focuses on the dysfunctional relationship between the Republican Party and the millennial generation.
For more information about Ohio College Republican Federation, go to their website: www.ohiocr.org
---
The Armed Citizen Project was formed in January of 2013 by Kyle Coplen a graduate student at the University of Houston, The Armed Citizen Project is dedicated to facilitating the arming of law abiding citizens, and analyzing the relationship between increased firearm availability and rates. They choose mid-high crime neighborhoods in cities across America, and offer defensive weapons to citizens that can pass a background check, that take their safety, legal, and tactical training. The data they collect will be used in the completion of a policy study that will measure the deterrent effects of firearms on crime. They plan to distribute about 100 shotguns in a Houston neighborhood, based on existing crime data for that community. The ideal neighborhood, they feel would be a mid- to high-crime area with a "gun-rich environment."
For more information about The Armed Citizen Project, go to their website: www.armedcitizenproject.org
---
Bob Burg is an advocate, supporter and defender of the Free Enterprise system, believing that the amount of money one makes is directly proportional to how many people they serve. He is a founding board member of Club 100, a charitable organization focused on helping underprivileged local area youths. A lover of animals, he is a past member of the Board of Directors of Safe Harbor.
He has authored several books and today we will be discussing his book The Go-Giver This book was #6 on The Wall Street Journal's Business Bestsellers list just three weeks after its release and reached #9 on Businessweek. It's been translated into 21 languages. It is his fourth book to sell over 250,000 copies.
For more information about Bob Burg, go to his website: www.burg.com
---
Merle Temple was The first Captain in the Mississippi. Bureau of Narcotics in the 1970s, and a graduate of the DEA Academy in Washington during the early days of President Nixon's first drug wars. Held hostage while working undercover, he later met men hired by organized crime to kill him in a standoff near Memphis, and was involved in a gun battle with drug dealers in a heroin deal gone sour. He later was appointed as Ga. Deputy Superintendent of Education.
Merle is author of the novel, A Ghostly Shade of Pale, inspired by experiences in the MS. Bureau of Narcotics, and is writing the sequel, A Rented World, based on events in the Bell System and politics.
For more information about Merle Temple go to his website: www.merletemple.com
---
Len Lamensdorf is an award-winning author of eight novels, three full-length plays, and one motion picture. A three-time Silberman Memorial Scholar and an honors graduate of the University of Chicago, Len studied playwriting at UCLA with Theatre Arts Department Chairman Kenneth Macgowan, founder of the world-famous Provincetown Players and the original producer of the plays of Eugene O'Neill. Lamensdorf also received his J.D. degree from the University of Chicago Law School, where he was Associate Editor/Managing Editor of the University of Chicago Law Review, and completed his post-graduate work at Harvard Law School. Len's career in law and business spanned more than thirty years and he draws on his extensive travel experiences on five continents to create realistic settings for his work.
His latest novel is The Ballad of Billy Lee which is about Billy Lee, an African-American slave, was at George Washington's side for over thirty years. A superb horseman, bold soldier and a literate aide, Billy Lee stood next to Washington when he crossed the Delaware, galloped at Washington's side in battle—a slave armed with a pistol, carbine and spyglass—served with him in Valley Forge and through the difficult years to the final victory at Yorktown.
For more information about Len Lamensdorf go to his website: www.lenlamensdorf.com
---
David Nash is a former U.S. Marine and a former correctional supervisor and firearms instructor for the Tennessee Department of Correction. He is the owner of The Shepherd School and posts DIY videos on YouTube.
David believes that knowledge, skills, and attitude – as well as proper mindset, trump having the newest or fanciest gear. David is a DIY prepper, and likes to think of himself as a prepper macgyver that is able to take academic knowledge to formulate on the spot solutions to a wide variety of problems. David has a BS in Emergency Management with a minor in Homeland Security he is a certified firearms instructor and can teach a variety of self-defense skills. He is the author of Understanding the USE of Handguns for Self-Defense.
For more information about David Nash go to his website: www.tngun.com
---
Jack Duffy has spent the last 40 years researching the important facts surrounding the JFK assassination. This includes interviewing several key witnesses that were part of the assassination investigation, including some of the doctors who treated Kennedy at Parkland Hospital and the wife of Lee Harvey Oswald.
He has collected and read almost every book on the JFK murder and has one of the largest private collections on the assassination.
Mr. Duffy's book, "The Man From 2063″ is about a lawyer who travels through time back to 1963 and prevents a well organized conspiracy from killing JFK. The book draws on Mr. Duffy's deep knowledge and personal research and is therefore based on actual events and people surrounding the assassination.
For more information about Jack Duffy go to his website: www.themanfrom2063.com
---
Karna Bodman will be on our show Tuesday. We will be discussing her new book CASTLE BRAVO and her experience as a high level staff member for President Reagan.
Karna Bodman began her career as a TV reporter and anchor on both coasts ending up in DC. When Reagan was elected President she was named as Brady's deputy press Secretary. She often meet daily with President Reagan, has traveled on Air Force One and has represented the US all over the world on the president's economic priorities.
She was later named Senior Director and spokesperson for the National Security Council. She had arms control talks with the USSR including Secretary Gorbachev in Geneva. She has met with the leaders of Great Britain, France and Italy. By the time she left the White House she was the highest ranking woman on the White House staff.
Karna has now written several books including her recent novel Castle Bravo, a political thriller, which is available on her website, bookstores and amazon.
For more information about Karna Bodman go to her website: www.karnabodman.com
---
Walter Brasch is an award-winning syndicated social issues columnist. He is a former newspaper and magazine reporter and editor, multimedia multi-screen writer-producer, and retired professor of mass communications and journalism. He is also the author of 17 other books, most of them focusing upon the fusion of historical and contemporary social issues.
He is a social activist who has been active since the mid-1960s. Currently, he is vice-president of the Northeast Pennsylvania Homeless Alliance and an ACLU chapter officer.
For more information about Walt Brasch go to his website: www.walterbrasch.com
---
Jan Morgan is an Associated Press Award Winning Veteran television investigative journalist, now turned citizen activist for the Conservative Movement. Her Conservative voice has generated a following of over 350,000 friends and subscribers on her website and three Facebook pages.
Jan is NRA Certified in firearms/range safety and recently completed her testing to become a state certified concealed carry instructor in her home state of Arkansas. Jan has aligned with Patriot Close Combat Consultants to teach "Armed and Female" classes across the country, a hand to hand combat and firearms self-defense class specifically geared toward women.
For more information about Jan Morgan go to her website: www.janmorganmedia.com
---
Steven Dulan was last on At Odds February 19, 2013. Steven is a Michigan attorney and teaches a 2nd amendment law seminar at Thomas M. Cooley Law School. He is also an Adjunct Professor at Adrian College, an Army veteran and a NRA certified firearm instructor. Steven is on the board of directors of MCRGOs and is their legal advisor. Steven is very active in defending the right to keep and bear arms.
Steven has recently been on several national media shows including Piers Morgan Tonight, CNN International with Christiane Amanpour, CNN with Soledad O'Brian The Joy Behar Show, the Geraldo Rivera Radio Show, and HuffPost Live.
For more information about Steven Dulan go to his website: www.stevenwdulan.com
---
Rick Ector was on At Odds February 5, 2013. Rick is a National Rifle Association credentialed Firearms Trainer, who provides Michigan CCW Class training in Detroit for students at his firearms school - Rick's Firearm Academy of Detroit.
Ector is a recognized expert in firearm safety and has been featured extensively in the national and local media: Associated Press, UPI, NRAnews, Guns Digest, Tactical-Life, The Truth About Guns, The Politics Daily, Fox News Detroit, The Detroit News, The Detroit Examiner, WJLB, WGPR, and the UrbanShooterPodcast.
For more info about free shooting lessons for women and Michigan CCW Classes, please contact:
Rick's Firearm Academy of Detroit
Web:  http://www.detroitccw.com
Email:  info@detroitccw.com
---
Tom Martin was on At Odds January 22, 2013.  Tom founded American Preppers Network, a network for sharing information and resources pertaining to preparedness.
Tom was instrumental in evangelizing the newer term "Prepper" and teaching people what it meant to be a Prepper.  Many who now prominently call themselves a Prepper can trace their original understanding of the term back to Tom.
To find out more, visit www.americanpreppersnetwork.com.
---
Phil Hofmeister was on At Odds February 26, 2013.  Phil is the current President of Michigan Open Carry, Inc.
MOC is a Michigan non-profit co-founded by At Odds hosts Nate and Brian. The organizations objectives are:
To educate and desensitize the public and members of the law enforcement community about the legality of the open carry of a handgun in public.
To exercise a natural right to self defense using the most efficient and common tool, a handgun.
To demonstrate to the public at large that gun owners are one of the most lawful segments of society and they have nothing to fear from the lawful carry of a firearm.>/li>
To protect our right to self-defense.
To find out more, visit www.michiganopencarry.org.
Tony DeMott was on At Odds February 26, 2013.  Tony is the State Coordinator for Michigan Campaign for Liberty.
C4L is a national organization working to return our country to it's founding principles through community and political activism.
To find out more, visit www.campaignforliberty.org.